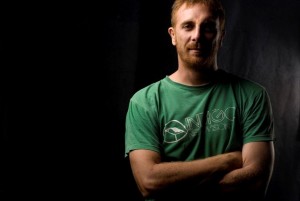 Patrick Napoli
, currently shaper of Redz surfboards in Bali, he born in Germany..but grew up in Italy , a unique place
in the World regards to style technolgy and quality manufacturing,this key he put in his preferred sport
windsurfing and surfing,learned in italy and in summer vacation in hawaii and around the globe…
After get in love with this elements water and wind,he open a small factory in italy
where he was doing dings repairs and start to produce windsurf , surfboards and lately kites .
After he move for a while to hawaii,so be able to surf and windsurfing more often and get more experience about shapes in hawaii,where he was working in few factory on Maui ,coming back Europe to open a new and bigger factory located in Rome.
…where he work for many years where he been well known in the surf market… after in year 1998 during surf trip in Bali
.. he fell in love with the place and people,so take decision with risk to move in a place with different culture ,,,at time there was no other shaper in bali…you can get just a broken/repaired and painted surfboard…in poppies lane..
so in this part of globe to get credibility especially for an italian shaper.. for some reason shaper from italy sound strange… where all the boards was coming from australia…. wasnt easy at beginning but after many people start to see our shapes and quality and professionalism we put in the in the work……… italian product style design with high quality workmanship from indonesian people.

so Patrick was a pioneer in bali about shaping boards .
patrick is not simply a shaper, but rather the complete surfboard manufacturer from glassing to sanding ..to
engineer machines cnc to a molding techniques,to foam formulation to resin matrix… like a mad scientist….
Coming to visit us too see our production facilities and talk with the shaper about shapes and design you are welcome …(dont forget to bring a bintang…
)….
My favorites sports in my free time are surfing ,windsurfing,motocross and bmx .
..why the call you Redz!!….is about my hair color….