The skate shortboard is for every day use in medium small surf ,
designed to have a mix between a robot an high performance shortboard and a a board for smaller day like dumper.
with a medium rocker able to get fast acceleration down the line ,full concave with exit flat to increase tail rocker and maneuverability .
Perfect for waves range 3 to 6 feet .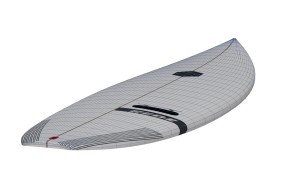 | Length | Wide | thick | Volume |
| --- | --- | --- | --- |
| 5`4 | 19 | 2 1/8 | 23.6L |
| 5`6 | 19 1/4 | 2 1/4 | 26.2L |
| 5`7 | 19 1/2 | 2 5/16 | 27.6L |
| 5`8 | 19 3/4 | 2 3/8 | 29.4L |
| 5`9 | 19 7/8 | 2 7/16 | 30.5L |
| 5`10 | 20 | 2 1/2 | 32.1L |
| 5`11 | 20 1/8 | 2 9/16 | 34.0L |
| 6`0 | 20 1/4 | 2 5/8 | 34.9L |
| 6`1 | 20 3/8 | 2 11/16 | 36.4L |
| 6`2 | 20 1/2 | 2 3/4 | 38.5L |
| 6`4 | 20 3/4 | 2 3/4 | 40.9 L |