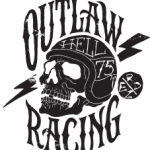 The oulaw is a mix of  shortboard design  with the features of a malibu or longboard in shorter version ,paddle like a beast due wider nose
to get ahead on early take off, the narrow double concave  tail offer  same feeling of a shortboard and maneuverability.
The rocker is perfect for keep the speed in dead section of the wave.
the outlaw have  beveled rail ,will offer more volume under chest  ,and the low rail will increase the
performance including quick direction changes,so this model is perfect traveler board for surfer want some extra volume.
wave range 2-to 7 feet
| 5' 6" | 19 3/4" | 2 1/4" | 29.5 |
| --- | --- | --- | --- |
| 5' 8" | 20" | 2 5/16" | 31.7 |
| 5' 10" | 20 1/4" | 2 3/8" | 33.7 |
| 6' 0'' | 20 1/2" | 2 1/2" | 37 |
| 6' 2" | 20 3/4" | 2 5/8" | 40.4 |
| 6' 4" | 21" | 2 11/16" | 43.1 |
| 6' 6" | 21 1/4" | 2 3/4" | 45.9 |
| 6' 8" | 21 1/2" | 2 13/16" | 48.7 |
| 6' 10" | 21 3/4" | 2 7/8" | 51.4 |
| 7' 0" | 22" | 2 7/8" | 52.5 |
| 7' 2" | 22 1/4" | 2 7/8" | 54.1 |
| 7' 4" | 22 3/8" | 2 15/16" | 55.1 |
| 7' 6" | 22 1/2" | 3 | 56.1 |